Our History
Our goal of quality and passion was born a century ago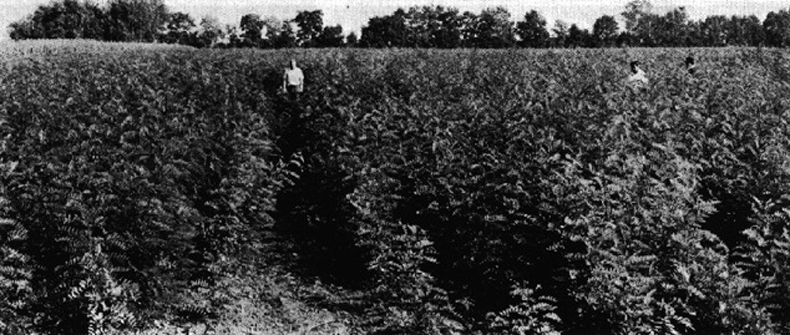 Three generations of producers have made our history, the history of Ciarrocchi Nurseries, a story that begins far away, in places and times.
Almost a century ago Gustavo Ciarrocchi founded the company in Argentina, a difficult country marked by tumultuous political and social disputes that hinder its inner development.
Despite the difficulties floriculture proved to be a winning choice, laying the foundations for an adventure that continues today and staring at those who have remained our values and our goals.
In 1921 the activity continued with the return in Italy, in the native lands in the south of the Marche, where new challenges  could  be overcome only with the strength and courage of those who loved  their job; so important investments arrived and led to success and new forces were added to the adventure: three brothers, Primo, Roberto and Elino, continued   their  father's "bet".
The period between the two world wars, despite difficulties and sacrifices, leads to the consolidation of growth that allows, in the 60s, the purchase of a new large fund – still the seat of Nurseries Ciarrocchi – and the production makes that leap of quality that will make the company famous.
The original production site, thereabouts, will continue the business with a purely commercial destination, addressed to the surrounding area, mainly to florists.
In addition to the commercial success there are plenty of awards at international events such as Euroflora.
The recognized quality of their plants leads to a further increase in production, triggering a virtuous circle that allows the purchase of a new important production nursery in the 80s, currently dedicated to the cultivation of the Camellias. It's time for another step forward: the renewal of generations continues and are now Henry, Anthony and Pierfrancesco those who are involved in the family business, bringing new production techniques and new skills, but above all, continuing with enthusiasm to face up to daily struggles and to deal with recent years challenges.
Past, Present And Future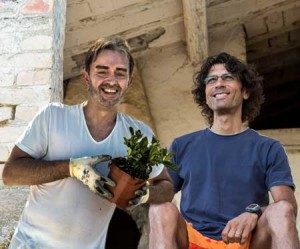 The history of Ciarrocchi Nurseries and their men is made of sacrifices and challenges, which over time have been faced with the same values ​​and the same goals, with continuous research and maintaining a high quality level, a term that is central to the philosophy of our company and is a result of the passion that every day, owners and employees put into their work.
Tradition cannot be inherited and if you want it you must obtain it by great labour.

- Thomas Stearns Eliot